Academy Team Kochi emerge as National Champions
The Academy Team Kochi won the Third IBFF National Blind Football Tournament conducted at Kochi, beating KWAB Bengaluru 1-0 in a closely fought final played at the Jogo Football Arena Kochi. The team was dominant from the first minute with India international Gabriel Nongrum scoring the only goal of the finals finishing a fluent field goal move. Another international Klingson Marak played a consistent game to win the best player of the finals, while Gabriel won the golden boot & best player of the tournament with a total tally of 10 goals in the tournament. DCP Kochi Kuruppasamy IPS was the chief guest, who was extremely pleased to watch the game with some of the other dignitaries from IBSA Delhi who had come for the game too. Gambhir won the best Goalkeeper award while Nirav from BPA Gujarat won the upcoming player award.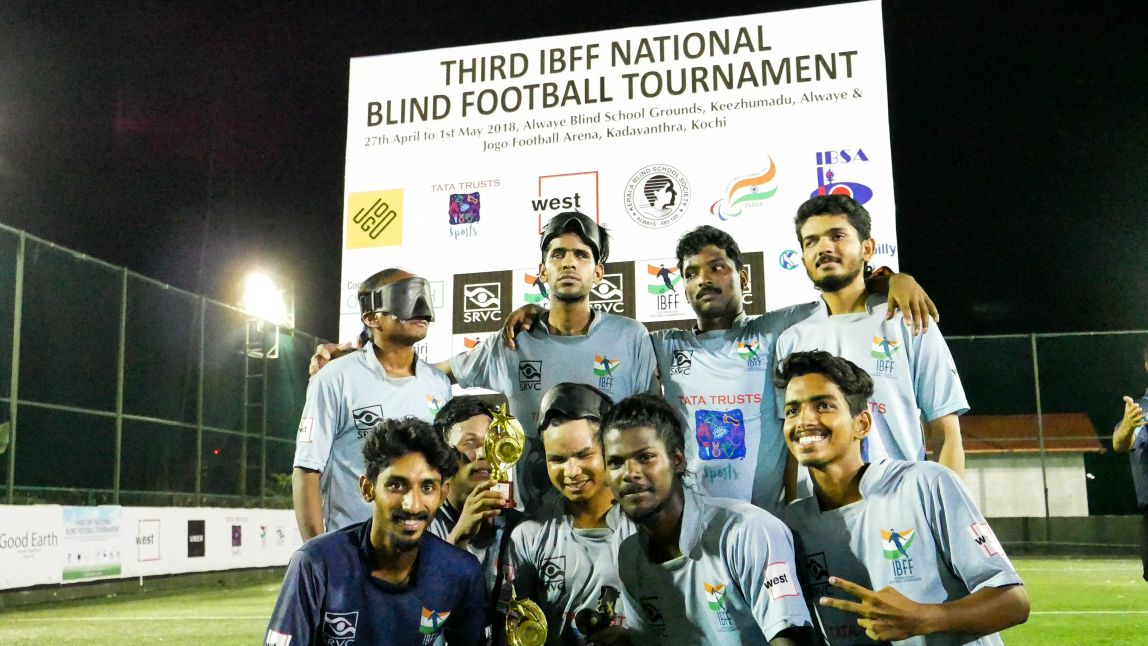 Second Edition of the North East Blind Football Tournament
The Second Edition of the North East Blind Football Tournament organised by the Indian Blind Football Federation (IBFF) was held at Montfort Centre of Education Tura, Meghalaya for the first time from 27th to 30th Jan 2018. The event saw 75 participants and teams from across the region including Arunachal Pradesh, Assam, Manipur, Nagaland, Meghalaya and invited teams from Kolkata, Delhi and the IBFF academy Kochi participate at the annual event. The newly formed combined team of North East Sowers Blind Football Club a mixed team of players from across the region emerging as winners beating Delhi in the finals held on 30th Jan'18. The pulsating final witnessed some of the best Indian blind footballers on show with the title being decided through a penalty shootout after both teams was tied goalless during the regulation 40 minutes. Dominic Nido turned up to smash in the decisive penalty shot giving the title to the team that played consistently good blind football throughout the Tournament.